Essential Documents for a Home Purchase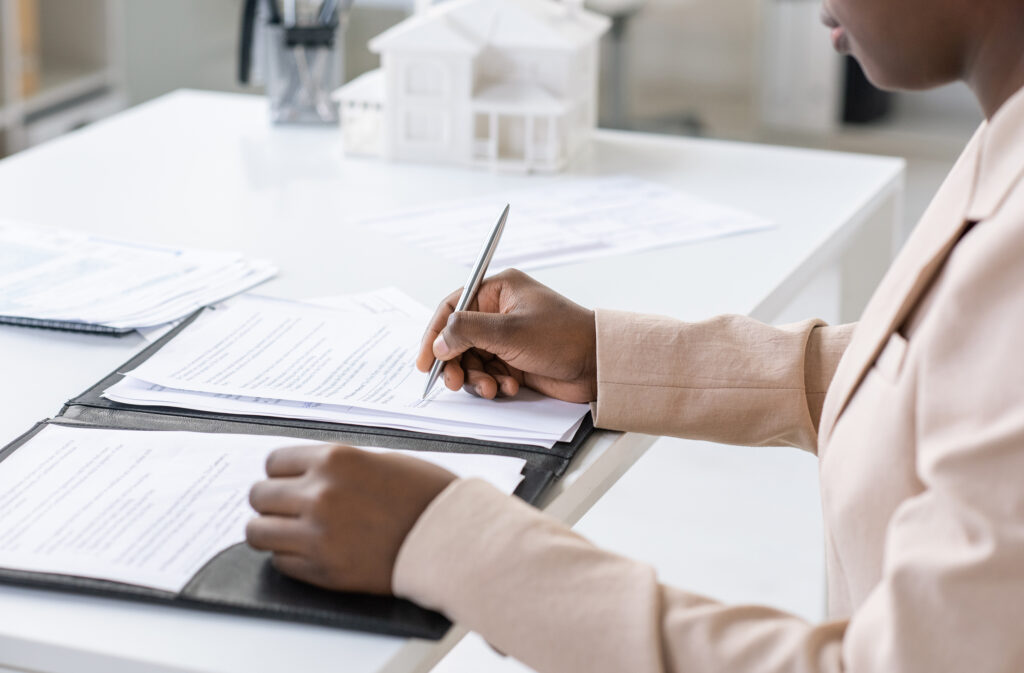 Purchasing a home is an exciting milestone, and finding the right mortgage is a crucial step in the process. When meeting with one of LorMet's mortgage loan officers to prepare, it's essential to arrive with the necessary documents to ensure a smooth and efficient process. Let's outline the key documents that homebuyers should bring to a meeting with their loan officer.
Proof of Identity:
To establish your identity, bring one of the following documents:
Driver's license;
Passport; or
Other government-issued photo ID
Ensure they are current and not expired.
Proof of Income:
Our lending partners will require proof of your income to assess your ability to repay the mortgage. Gather any documents related to your income:
Pay stubs: Bring pay stubs for the most recent 30 days, which provide details about your earnings, deductions, and year-to-date income.
W-2 forms: Provide copies of your W-2 forms from the past two years, which summarize your annual earnings and the taxes withheld by your employer. This is especially important if you have recently changed jobs.
Proof of additional income: If you receive income from sources that you wish to be considered on your loan application, other than your primary employment, such as retirement income like social security or pensions, investments, alimony, or child support, bring supporting documents. This may include award letters, account statements, divorce decrees, or child support orders.
Self-employed individuals or those with additional income sources like rental properties may need to provide additional documents like all schedules of federal tax returns or 1099 forms.
Financial Statements and Asset Documentation:
Our lending partners will also evaluate your financial stability and assets. It's important to bring any of the following documents as they apply to you:
Bank statements: Provide statements for your checking, savings, and any other asset accounts for the past two to three months. This gives the lender a clear picture of your financial position and reserves.
Investment and retirement account statements: Include statements for your investment portfolios, retirement accounts (e.g., 401(k), IRA), stocks, and bonds. These demonstrate your financial strength and long-term stability.
Proof of down payment: Gather documentation showing the source of your down payment, such as bank statements, gift letters, or statements from investment accounts. The lender needs to verify the origin of your down payment funds.
Credit Information:
Your credit history plays a vital role in determining your loan eligibility and interest rate. Although you are not required to bring a credit report to your meeting, you should be prepared to authorize your mortgage loan officer to run a credit check.
Additional Documents:
While the documents mentioned above cover the essentials, additional paperwork may be required depending on your specific circumstances. Be prepared to provide the following upon request:
Divorce or child support documentation: If applicable, bring divorce decrees, separation agreements, and child support orders. These documents may affect your financial obligations and impact the loan approval process.
Proof of residency status: Non-U.S. citizens should bring their green card, work visa, or other proof of residency status.
Gift letters: If you are receiving a financial gift from a family member or friend to use towards your down payment, a gift letter may be necessary. This letter should state that the funds are a gift and not a loan.
Preparing the necessary documents ahead of your first meeting with a mortgage loan officer with LorMet Mortgage Solutions® will expedite the closing process and demonstrate your readiness to secure a mortgage loan. By bringing proof of your identity, residence, income, assets, and any additional required documentation, you'll ensure a smooth start to your homeownership journey. Remember to consult with your mortgage loan officer for any specific requirements or additional documents needed based on your unique situation. Good luck with your mortgage application and the exciting process of purchasing your new home!
Last Updated:
June 22, 2023