SCAM ALERT
Watch out for unsolicited text messages claiming to be from LorMet!
Here's an example of a text scam designed to copy a legitimate fraud alert to LorMet cardholders.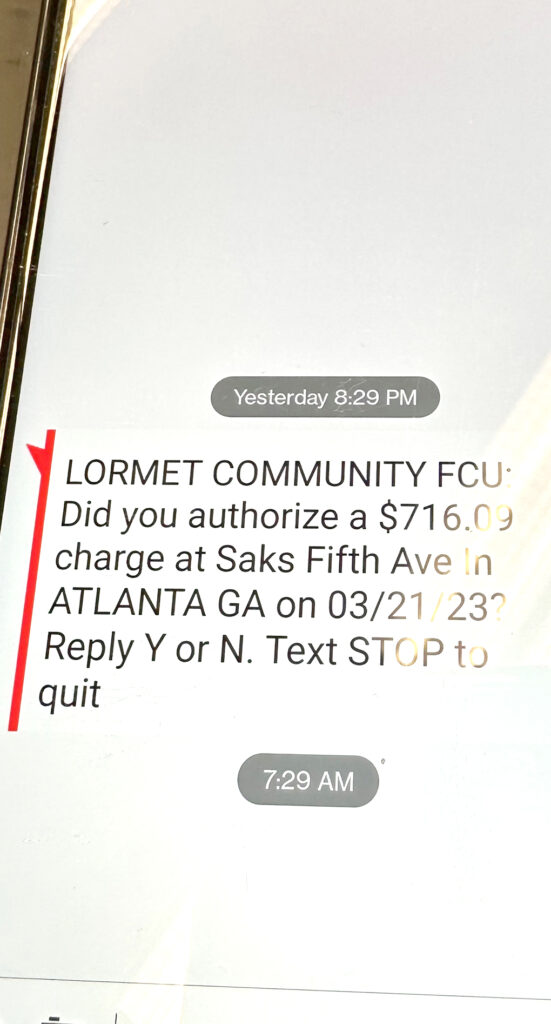 SCAM
This scam text doesn't identify that it's for a card or list the card number.
This text does not come from a verified fraud alert number. It's 10 digits instead of 5.
If you reply Y, the scammer may state that your card has been blocked and ask for your personal information over call/text, potentially exposing you to fraud!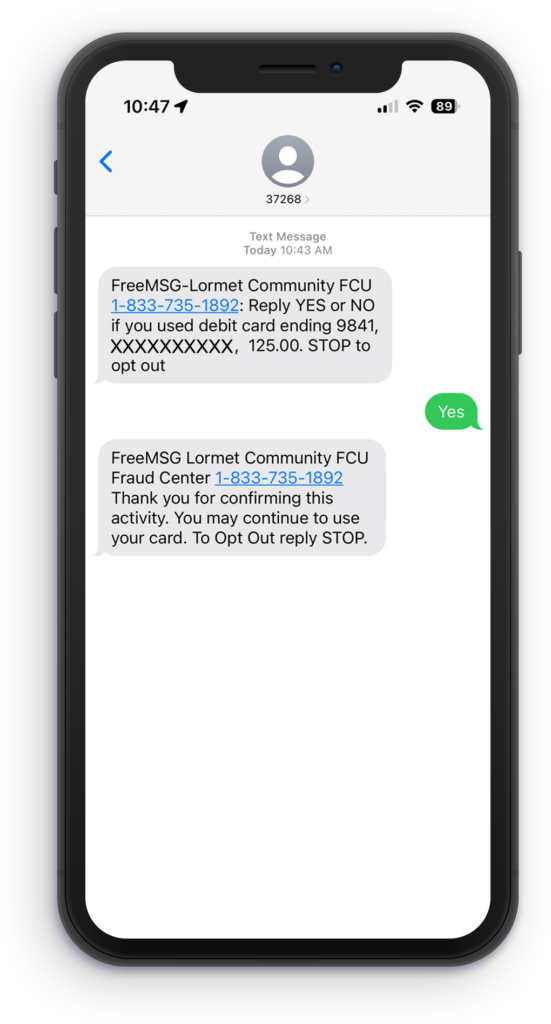 LEGITIMATE TEXT
LorMet Credit Card fraud alerts ALWAYS come from 86975, a 5-digit number.
LorMet Debit Card fraud alerts ALWAYS come from 37268, a 5-digit number.
This text identifies a card number.
Legitimate fraud alerts always begin with "FreeMsg: LorMet Comm FCU Fraud Ctr".
Never share your personal information! LorMet or any financial institution would never text or call you to confirm…
Card number
PIN number
CVV number
Birth date
Social security number
If you ever doubt the legitimacy of a text message don't respond! Contact LorMet directly at (440) 960-6600 to verify that the text is legitimate.
Last Updated:
March 22, 2023