What Advantages Do VA Loans Offer Homebuyers?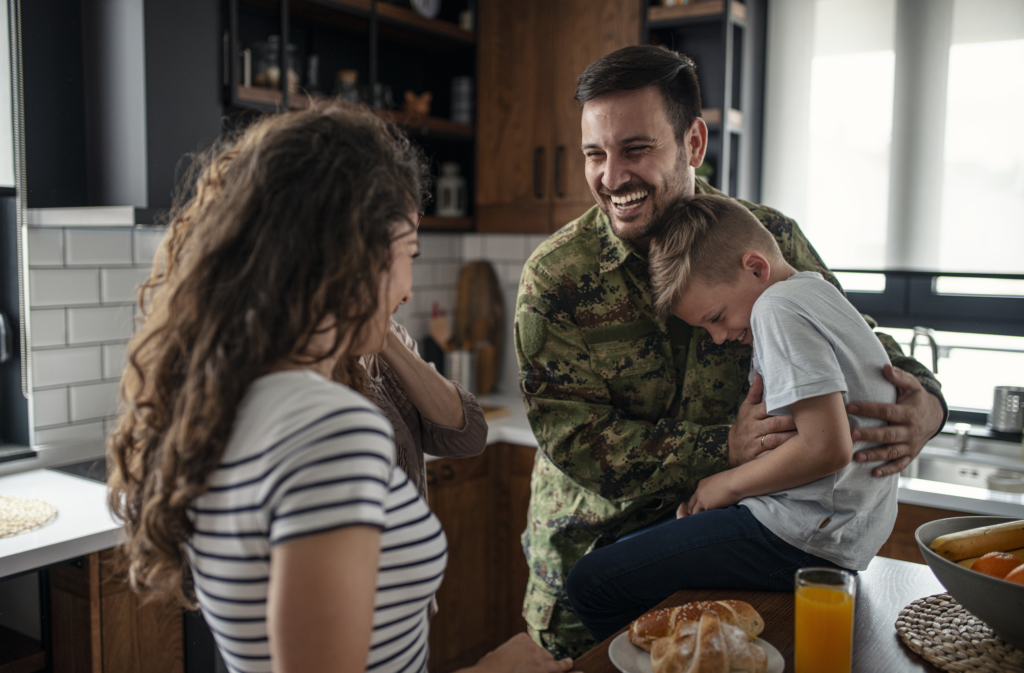 If you're a veteran, active duty military member, or eligible surviving spouse, you may qualify for a VA home loan1. VA loans have been helping veterans and their families achieve their dream of homeownership for over 75 years. Let's explore the benefits of VA home loans and why they may be the best option for you.
One of the most significant benefits of a VA home loan is that no down payment is required. This means that you can purchase a home without having to save up a large sum of money for a down payment. With a VA loan, you can finance 100% of the home's purchase price, which makes it much easier to afford a home. This can be especially beneficial for veterans who are first-time homebuyers.
VA home loans also typically offer lower interest rates than traditional mortgages2. The U.S. Department of Veterans Affairs guarantees a portion of the loan, which means that lenders take on less risk. The lower interest rates can potentially save you thousands of dollars over the life of the loan. This could make a significant difference in your monthly mortgage payment and make homeownership more affordable.
No Private Mortgage Insurance (PMI)
With a traditional mortgage, if you put down less than 20% of the home's purchase price, you're typically required to pay for private mortgage insurance (PMI). PMI protects the lender in case you default on your loan. With a VA loan, there's no need for PMI. The U.S. Department of Veterans Affairs guarantees a portion of the loan, which means that lenders don't require PMI. This could help you save big each month on your mortgage payment.
Flexible Credit Requirements
VA home loans have flexible credit requirements, which means that you may be able to qualify for a loan even if you have less-than-perfect credit2. While lenders will still review your credit score, they may be more willing to work with you if you have a lower score. This can be especially beneficial for veterans who may have had financial difficulties due to their military service.
Some traditional mortgages have prepayment penalties, which means that if you pay off the loan early, you may be charged a fee. This can be a significant obstacle if you want to pay off your mortgage early or refinance your loan. With a VA loan, there's no prepayment penalty. This means that you can pay off your loan early or refinance your loan without incurring any additional fees. This can give you more flexibility and control over your finances.
While VA loans offer many benefits, they do require a funding fee. The funding fee is a one-time fee that's paid at closing and helps fund the VA loan program. The amount of the funding fee varies depending on the type of loan, the down payment amount, and whether it's your first VA loan.
While the funding fee can be an additional cost, it's typically lower than the cost of PMI on a traditional mortgage. Additionally, some veterans may be exempt from the funding fee, such as those who receive disability compensation from the VA.
In conclusion, VA home loans offer a range of benefits that make homeownership more accessible and affordable for veterans, active duty military members, and eligible surviving spouses. From no down payment and lower interest rates to flexible credit requirements and no PMI, VA loans can be an excellent option for those who have served our country. If you're a veteran or eligible military member, it's worth exploring the benefits of a VA home loan and seeing if you qualify.
1Veterans, Servicemembers, and members of the National Guard or Reserve may be eligible for a loan guaranteed by the U.S. Department of Veteran Affairs (VA). A Certificate of Eligibility (COE) from the VA is required to document eligibility. Restrictions and limitations apply.
2All borrowers are subject to credit approval, underwriting approval, and lender terms and conditions. Programs are subject to change without notice. Some restrictions may apply. This is not a commitment to lend. A loan advisor will review and provide you with the terms, conditions, disclosures, and additional details on the interest rates that apply to your individual situation.
This content is intended to provide general information and shouldn't be considered legal, tax or financial advice. It's always a good idea to consult a tax or financial advisor for specific information on how certain laws apply to your situation and about your individual financial situation.
Last Updated:
June 21, 2023